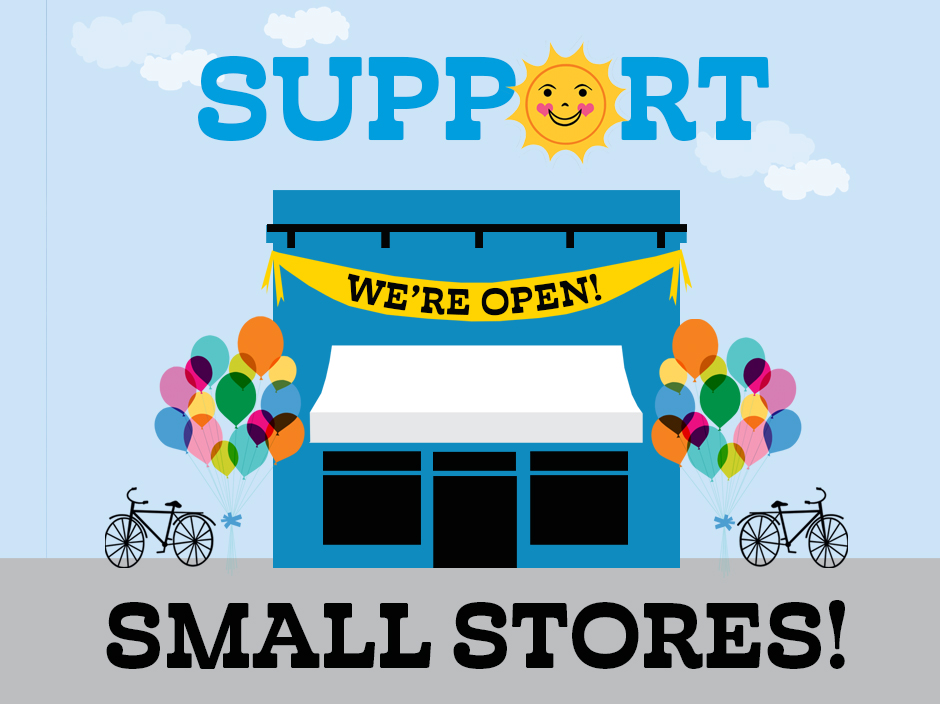 Small stores in our local communities need our love and support: Local Bookstores, Gift & Toy Shops, Stationery Stores and boutiques. What the future looks like is not clear for most stores. The pandemic has hit them hard and they're holding on the best they can right now. When asked, most owners will tell you that a lot depends on holiday shopping.
Our votes in the upcoming election will shape our country's future. Where we spend our money in these final days of 2020 will determine what our communities will be like in 2021.
This is our call to action! Please vote with your dollars for small stores this holiday season (and while you're at it, let's just keep it up for 2021). Pledge 2 shop local! Every Saturday is Small Business Saturday.
Please remember: Shopping early is essential this year because small stores are facing an uncertain future and do not know how much product to bring into their stores. Take advantage of curbside pickup along with all the other great perks of shopping small.
Rock Scissor Paper has been wholesaling to small stores for 26 years and the store owners we have worked with are the most hardworking and dedicated people you will ever meet. They love their customers, their community and their staffs. We want them to flourish because they truly are the heart & soul of our towns and cities.
To help spread the word, whether you are a store owner, consumer, or concerned citizen, we have created some FREE social media images that you can download and use on instagram and facebook to promote shopping small and shopping local.
Get FREE Shop Local / Shop Small images HERE
We would appreciate if you would tag us in your post and use the hashtag: #Pledge2ShopLocal